Bandsaw Blade Grit Edge
Diamond Grit and Carbide Grit Band Saw Blades made to length
Innovative Blade Technology
Through extensive R&D and using a unique manufacturing process, a line of diamond band saw blades was developed that covers a wide range of challenging applications.
Diamonds are metalurgically bonded to high specification steel edges to make saw blades that are dependable and durable without being brittle. A significant improvement over both traditional toothed and electroplated diamond saw blades.
Manufactured to extremely fine tolerances and the highest quality, SPC diamond band saw blades can be successfully used on applications that demand greater precision and closer control.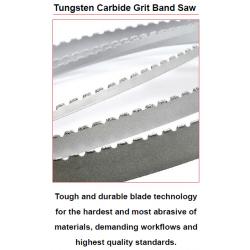 CODE: SPC-Carbide_Grit
CODE: SPC-Diamond_Grit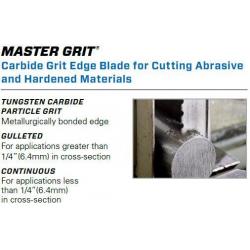 CODE: MASTER_GRIT